Make Your Career in Esthetics the Best It Can Be: Skincare + Spa Business Tips – Lydia Sarfati
11 min read
Summer is here, and hopefully, you are able to take some time to rest, relax, and be with your family and loved ones.  This is always an important time for me, not only because it's my birthday (and do take advantage of the my  annual birthday sale!)  but also because I like to use this time to reflect on my business goals as well as life goals.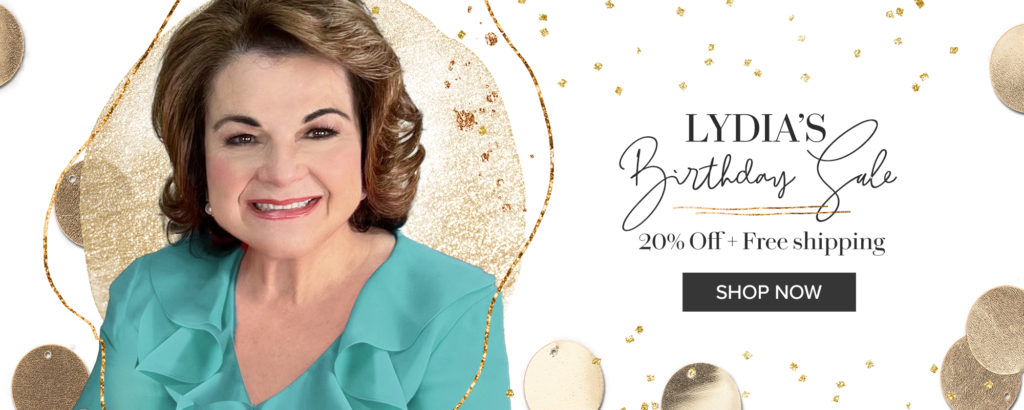 I believe this is an important practice for everyone.  Whether you are just starting out in the field of esthetics, a spa or salon owner, or the head a thriving business, summer provides you with some time to reflect on your career path and what you envision for yourself in the future.
If you are just starting out, you may make your own business plan that will allow you to transition to becoming your own boss.  If you are in the business 15+ years, you may be considering transitioning to less day-to-day involvement in your business to create a better work/life balance. Here, we will look at the various stages of a career in esthetics, and how to best negotiate these to create a full, meaningful life.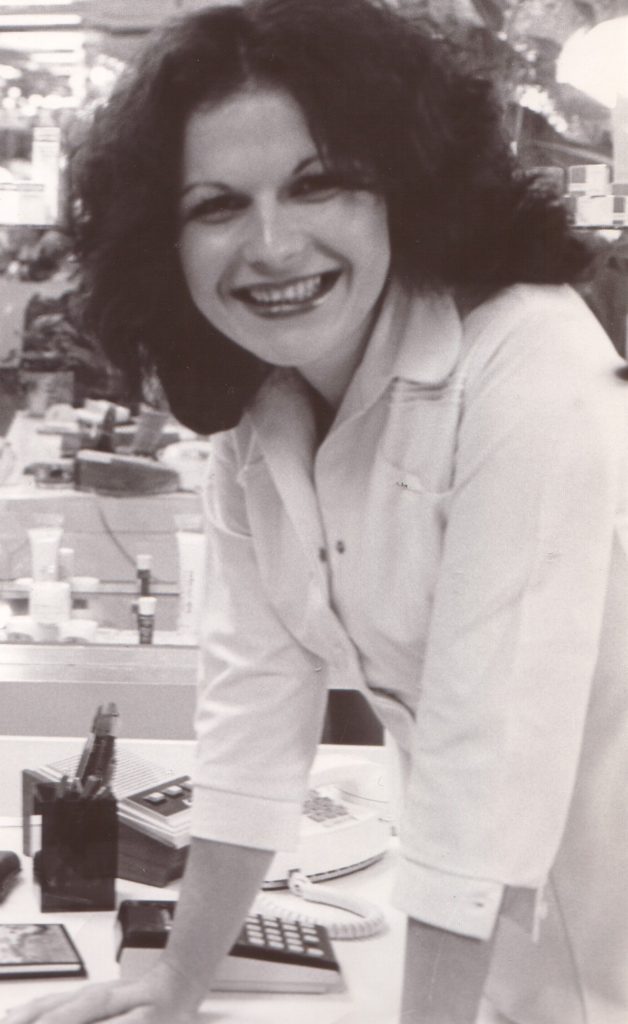 Starting Out:
As an esthetician and business owner for over 40 years, I know how much hard work it takes to succeed in the beauty business. When I got my first job at a salon, there was no detail I felt was too menial or beneath my job responsibilities. If needed, I would wash sheets, vacuum floors, clean drapes and even repaint walls. I wanted to make sure that my services were being presented in the best possible light, because I realized that my environment was a reflection of my work and the offerings I provided to my clients.  Who would have imagined that, over 40 years later, that back room esthetician would herself become an international business owner?
I am here to tell you that you can do it and that you are not alone. In fact, you are part of an international community of beauty professionals.  According to Forbes, the global beauty industry is a $532 billion business. While projections for growth vary, most agree it will continue to advance at a 5%-to-7% compound-annual-growth-rate to reach or exceed $800 billion by 2025.  The skin care and spa industries have shown steady growth in recent years and is likely to continue doing so.  Today, the overall U.S. beauty care business represents $89.5 billion annually, with $18.3 billion generated by the spa industry alone, according to the latest ISPA research.
Licensed, well-trained professionals are in great demand. According to the US Department of Labor, employment of skincare specialists is projected to grow 17 percent from 2019 to 2029, much faster than the average for all occupations.
In my newly revised edition of Success At Your Fingertips: How to Succeed In the Skin Care Business, I share my own step-by-step method to creating and maintaining a successful business in an ever-changing world.  What's more, $5.00 from every digital and print sale is donated to Beauty Changes Lives, a non-profit 501c3 that provides scholarship, mentorships and inspiration to equip and empower future beauty professionals, including spa and salon professionals, perhaps like yourself.

Education:
As you know, skincare specialists must complete a state-approved cosmetology or esthetician program and then pass a state exam for licensure.  But this shouldn't be the end of your educational career. While each state differs, some require showing proof of a minimum number of continuing education hours (CEUs) during the licensure period in order to renew your license. This can include updates on the latest technologies as well as required course work in proper sanitation and sterilization.  But, no matter what your state requires, continuing education is always recommended to stay current in the ever-changing beauty business.   It is for this reason that Repêchage provides continuing education opportunities at the Lydia Sarfati Post Graduate Skin Care Academy at Repêchage Global Headquarters in Secaucus, NJ, through online courses and webinars, and at national and international trade shows.  You can find a full listing of all educational classes to suit every level of expertise and budget here.
CIDESCO International and CIDESCO Section USA are organizations that provide the international esthetics community with the highest standards in operational and educational certification and accreditation, represented by leaders in the professional esthetics field and certified at the highest level.  This includes providing courses that can be applied to your CEU requirements, such as the EC CIDESCO CLASS: SANITATION and STERILIZATION AWARD Certificate provided complimentary by CIDESCO Section USA and Esthetician Connection (Click here for more information).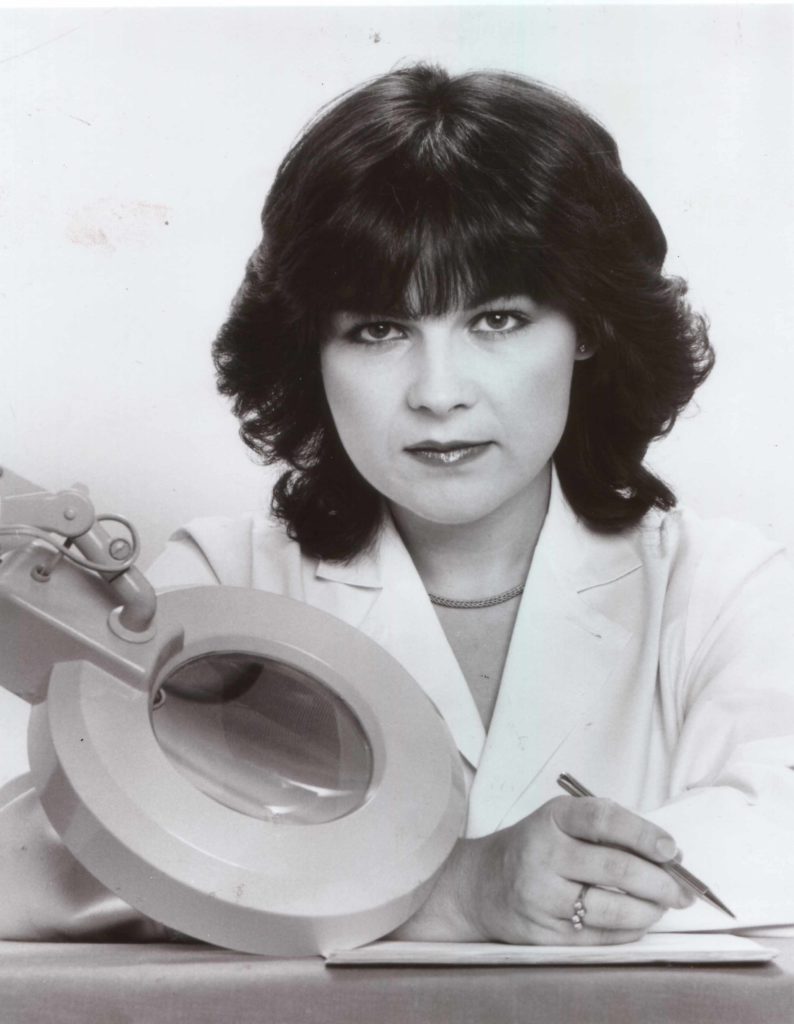 Starting Out
Many women and men go into school with the idea of opening their own business right away. In today's market, this might not be the most advantageous path.  There are many, many benefits to first doing an apprenticeship in an established business.  Spa and salon owners can provide important insight to the many skills needed to run a successful business. Always be willing to work as an apprentice to a seasoned industry veteran if given the opportunity. What you will learn will be invaluable.
This also affords you the time to find out where your own greatest preferences and strengths lie, says Martina Abosi, esthetician and Owner of Skincare by MaJu International at the Danny Jelaca Studio, Miami Beach.   With over 40 years' experience as both a business owner and staff member at international spas, Abosi found that, whereas at first she specialized in acne treatment, her true gift as an esthetician was and continues to be in providing deep tissue facial massage.  It is from this that Abosi has built an international high-end clientele.
And, don't think you can do now and plan later.  According to Brian David Douglas, Director of Spa at PGA National Resort in Palm Beach Gardens, FL, new graduates and first-time esthetics employees should be already plotting their career trajectory right out of the gate.
"Now is the time to start formulating realistic plans," says Douglas.  "Assess what are your current goals, five year plan, ten year and long term plan.  You really have to think of that from the beginning, because if there is one thing the pandemic has shown, it's how fragile our bank accounts can be if the world gets shut down.  You have to be prepared, with ideas and constant upgrading of your education and training that will help you have multiple streams and options in employment."
For this, find the right spa to help grow your career by determining what type of dedication and support the establishment demonstrates regarding continuing education. Join professional affiliations, such as CIDESCO, and pursue CIDESCO certifications. Look into educational opportunities at local universities and colleges. Many offer ongoing courses to help develop proper skills in communication, business accounting and marketing. Also look into courses on health science, physical therapy and anatomy.
When looking for the right job, be aware of your assets and your limitations from the start, and you will establish an honest relationship with your future employer. Consider the demands of your personal life when searching for a career that will provide you with a healthy work/life balance. For example, if you have children, you might want to look for a spa that offers flexible part-time hours.
Finally, practice, practice and practice your craft.  Soon you will see your career rise to new heights.  The more knowledge you have about technique, as well as products, marketing and merchandising, the more valuable an asset you will become to your employer.
Transitioning from a Solo Practice to Opening Your Own Spa
If you are thinking of opening your own skin care business, the first step on your road to business success is to create a business plan. Your plan is your map; it defines your destination and illustrates how you will get there.  Begin by envisioning the type of spa you want to create. The next step is to work backwards and think of what needs to happen in order to make this vision a reality. Your plan will spell out, step by step and in explicit detail, how you will organize, manage and promote your business.
A good business plan is a winning game plan. However, a weak plan is a recipe for disaster because it will fail to garner the interest of the bankers and investors you hope to influence, nor convince them of the credibility of your vision. The US Small Business Administration has many resources on how to create an effective business plan.  In my book, Success At Your Fingertips: How to Succeed In the Skin Care Business, I go into detail on how to create a business plan specific to the beauty industry , including business description, market analysis, spa development, sales and marketing, management, financials unique to the spa or salon owner, creating a budget, spa lay out, equipment, delineating what type of spa you envision, and choosing product lines.  Here, I give specific information about financials planning. For example, what will you be able to allocate for marketing, advertising and public relations?  The cost of doing business also includes your utilities, maintenance, overhead and administrative costs, such as paying your receptionist, in addition to investing in front desk software. Finally, you must factor in payroll, benefits and taxes.
Take the time to thoroughly research and plan out your business model will put you on the proper path to success.  As I always say, proper planning prevents poor performance!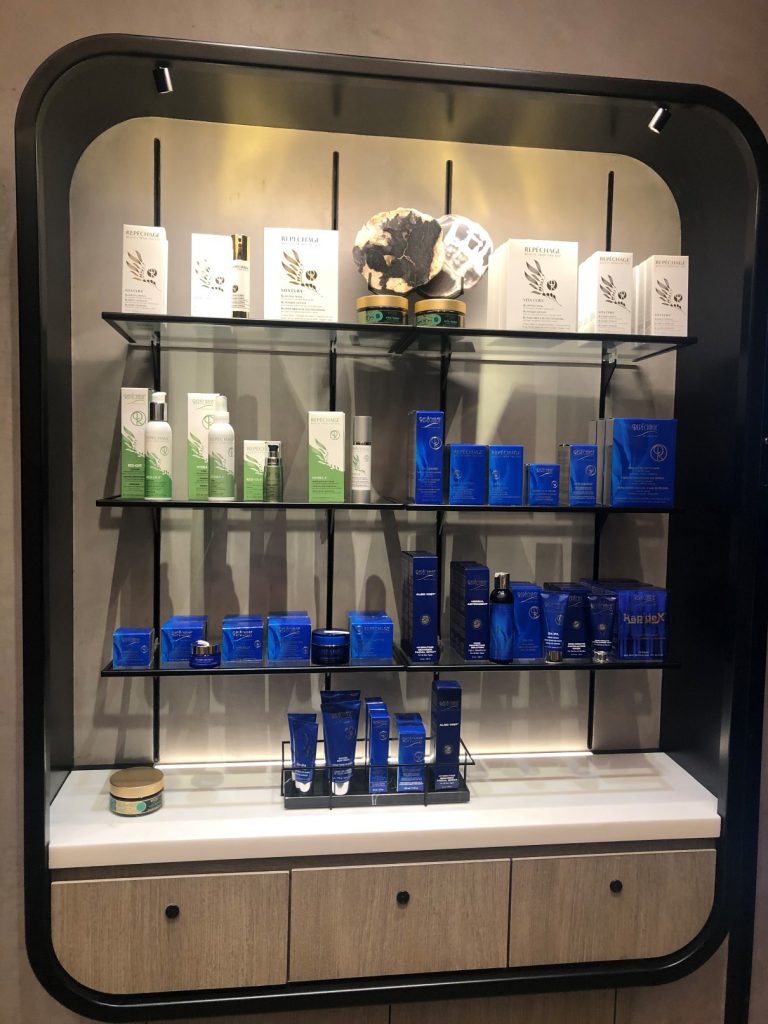 Choosing a Product Line:
Shopping for your spa can be both fun and anxiety-provoking. You must make your decision based on the end user, product results, sales support and the kinds of educational assistance available to you.
Whether it's spa equipment and machines, skin care lines, décor or sinks, here are some questions you need to ask potential vendors: If you are starting out in the spa industry yourself, buy from companies that have been around for at least five to seven years. Emerging companies, or established companies that are venturing into a new area such as skin care, are more likely to suffer growing pains. Experienced companies in the skin care business are more likely to understand the market and possess the ability to support you more effectively.
When it comes to selecting a professional skin care line, research the reputation of each product line being considered. Choose one that is both respected within the industry and provides outstanding business support.  Repêchage® has one of the strongest salon support systems available in the beauty industry. Marketing through point-of-sale, gift with purchase program, posters, brochures, postcards, product catalogues and on-going public relations help drive customers to your spa, making Repêchage the best choice for salon/spa.
It is important that a product delivers what it promises. As pioneers in sustainably-harvested seaweed-based skin care since 1980, Repêchage is ISO 9001:2015 certified manufacturer that operates our own research and development lab  at the forefront of the industry, made in the USA and creating and exploring new innovations in cosmetics and esthetics development. In addition, a stable, reputable line brings with it a built-in customer base that will drive sales. Such a line will increase your credibility and enhance your professional image.

Building Clientele and Creating a Menu of Services:
Always think about creating a Wow experience for the client.  Your service menu is your No. 1 printed sales tool. It does much more than simply list treatments and prices. It is an integral tool for branding your spa.  The look, design and messaging will all have a profound effect on your ability to communicate with your clientele and with the public.  The message of the menu needs to convey the message of the spa.
It is important to find the perfect balance for your spa menu. I suggest offering no more than three treatments per category. If your menu is too extensive, it will become very costly to provide proper and consistent training to your staff, as well as to manage quality control.
Transitioning Away from Spa and Salon Ownership:
After 10 to 15 years 'experience, you may start looking at alternative career paths.  Especially now, many former business owners have turned to more alternative routes, focusing on online education, downsizing, renting space, and working for large corporations versus running your own business. It's important to know that there are alternatives and that you can create your own, customized model for your own business and create your own path.
For example, Brian David Douglas went from running his own business to working for the PGA National Resort.   According to Douglas, this has proven to be the best move at this stage of his career.  "As a Spa Owner, I was the bank, the insurance manager, the payroll operator and if something was broken, I had to pay someone to fix it.  Now, I have the security of benefits, a 401k, a retirement plan and a growth plan.  And, if something breaks, I call down to engineering and they fix it."
Conversely, a long career can transition from owning your own business to renting space in an established salon.  After deciding to close her business because her lease expired, Martina Abosi was approached by the Danny Jelaca Salon & Spa in South Beach as businesses reopened after the pandemic to operate her business out of the hair salon. This not only helped to augment the menu offerings for the salon's high end clientele, but brought Abosi new clients as well.  "It's like still having your own business," says Abosi, "but in a smaller version.  I'm paid by commission, I don't have to clean or do laundry.  I'm my own boss and come and go."
This type of model can work in many venues, including renting space at a doctor's office, a fitness center, a medical spa, an exercise center, or even opening a practice in your own home.  If you are considering downsizing, selling your business is always the first choice, but to do this, you need to prove that your salon is profitable. The ideal situation is to have an interested, existing staff member who knows your business buy in and gradually take over.  Having an established business at a good location with regular clientele is very lucrative for a first-time business owner.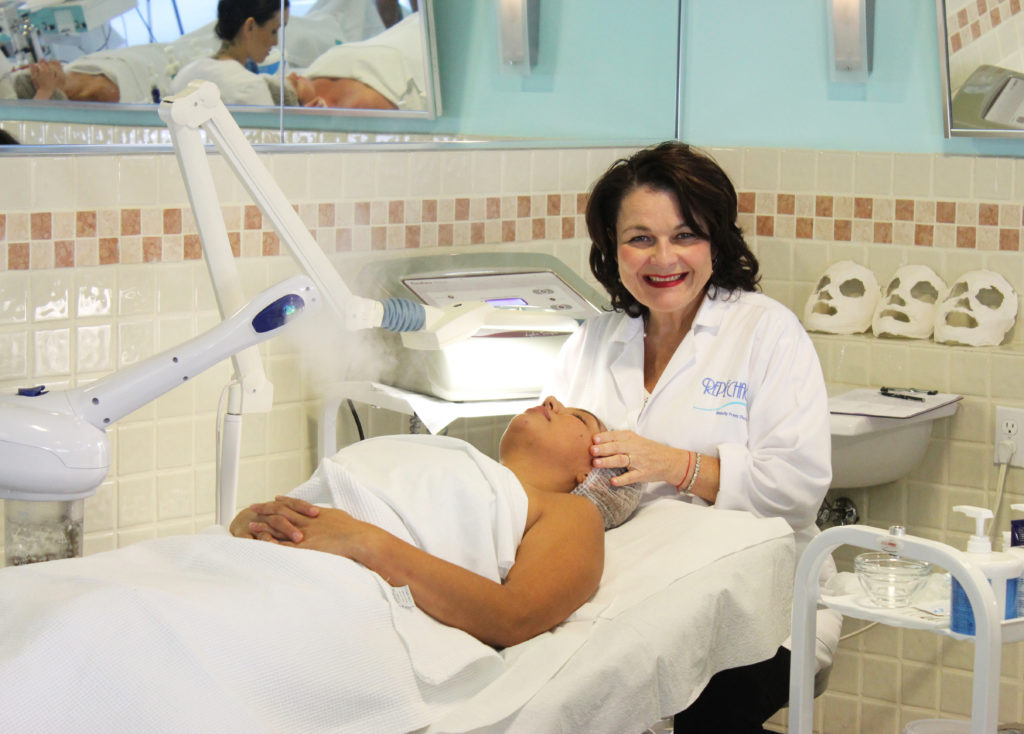 You can begin your transition by exploring other important options, such as becoming an educator and ambassador for a skin care brand and school, or becoming a spa consultant, helping other businesses open and grow.
All of these options can help enhance an essential work/life balance, which is so important to remain healthy and happy throughout your career.  The most important factor, whether you are just starting out or transitioning away from a large business is to love what you do because if you love what you do, you never really work a day in your life.
What transitions are you planning?  Let us know in the comments!
* Lydia's Birthday Sale valid from July 1, 2022 9:00AM EST through July 8, 2022 9:00AM EST for online consumer retail purchases only. Not valid for professional purchases. Free shipping UPS Standard Ground for the continental U.S. only. Not valid on sale items and may not be combined with any other coupons, codes, offers, discounts and/or promotions. May not be redeemed for cash or cash equivalent or used for prior purchases. Discount not valid towards shipping and handling or tax. Exclusions include all Repêchage Gift Sets. Other terms, restrictions and conditions may apply. Void where prohibited by law.